Tautec is a comprehensive line of cargo securing solutions to ensure that goods remain fixed in place during transit and protected from any movements that may lead to physical damages.
The high-strength characteristics of the Tautec products are complemented by lightweight qualities to enhance simple and speedy cargo security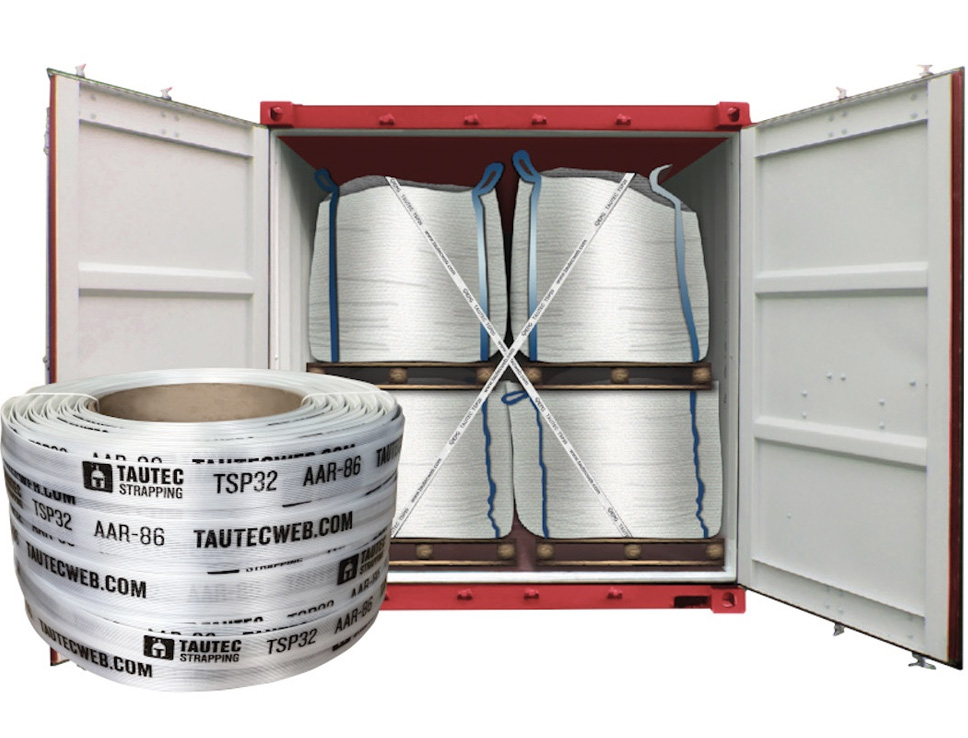 Tautec Strapping
A strong as steel and as light as a father, Tautec Strapping´s durability and flexibility mean it is the go-to option across all modes of transportation.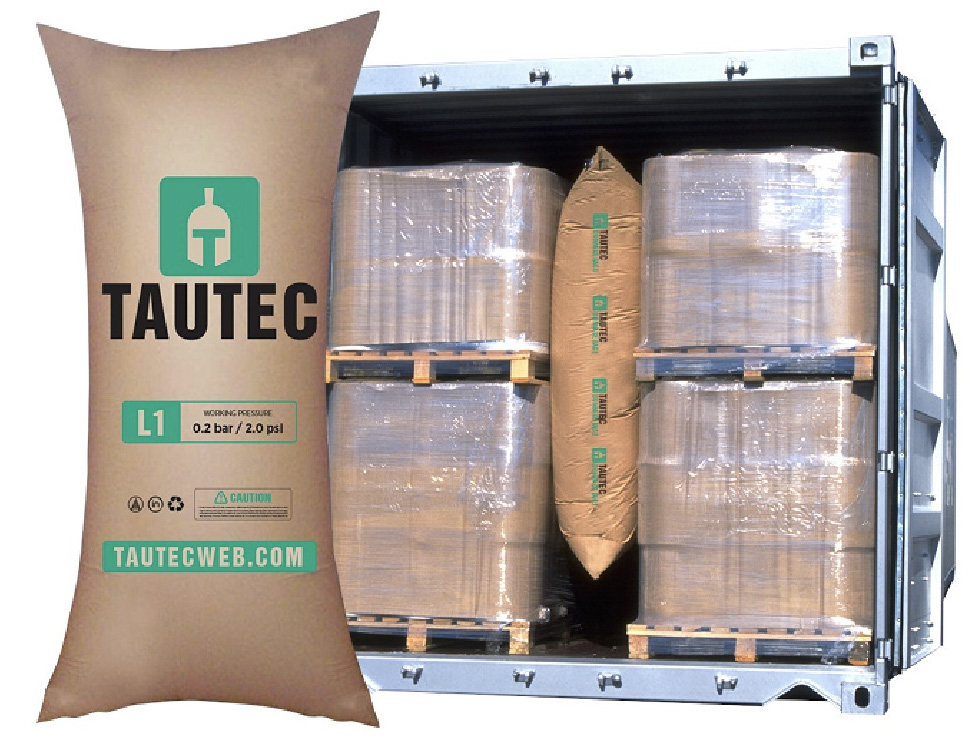 Tautec Dunnage Bags
Easy-to-use and ultra-resistant air bags that fill the empty spaces between cargo to prevent physical damages during transit.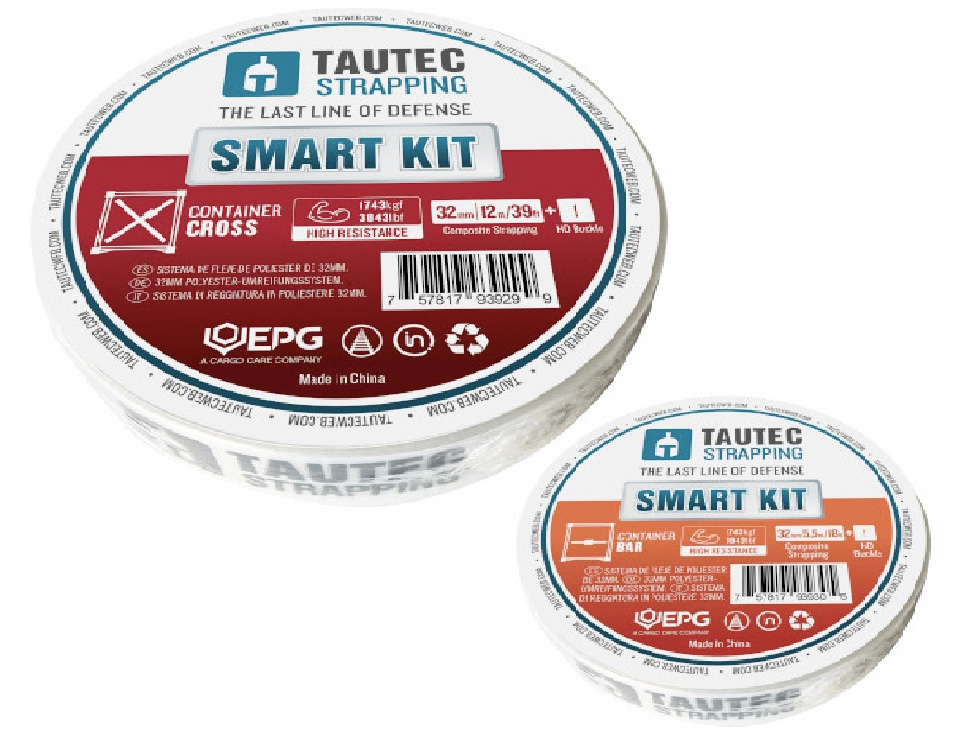 Tautec Smart Kit
High-strength and featherweight qualities make it the preferred choice to replace metal bars and wooden boards to secure cargo at the containers doors.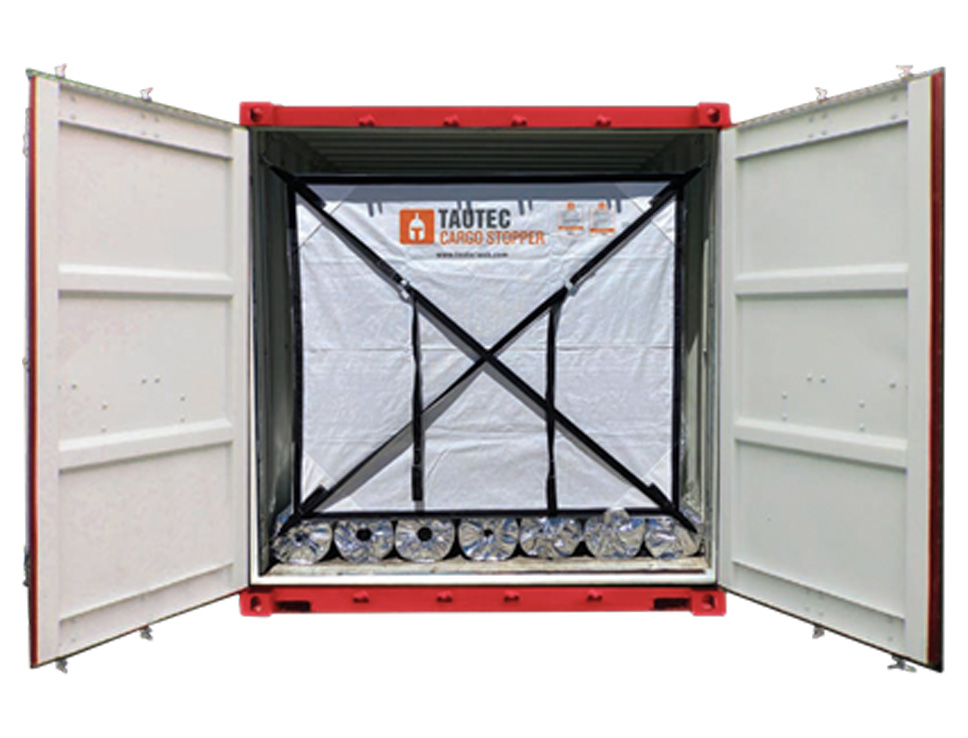 Tautec Cargo Stopper prevents goods from falling during unloading from containers and trailers.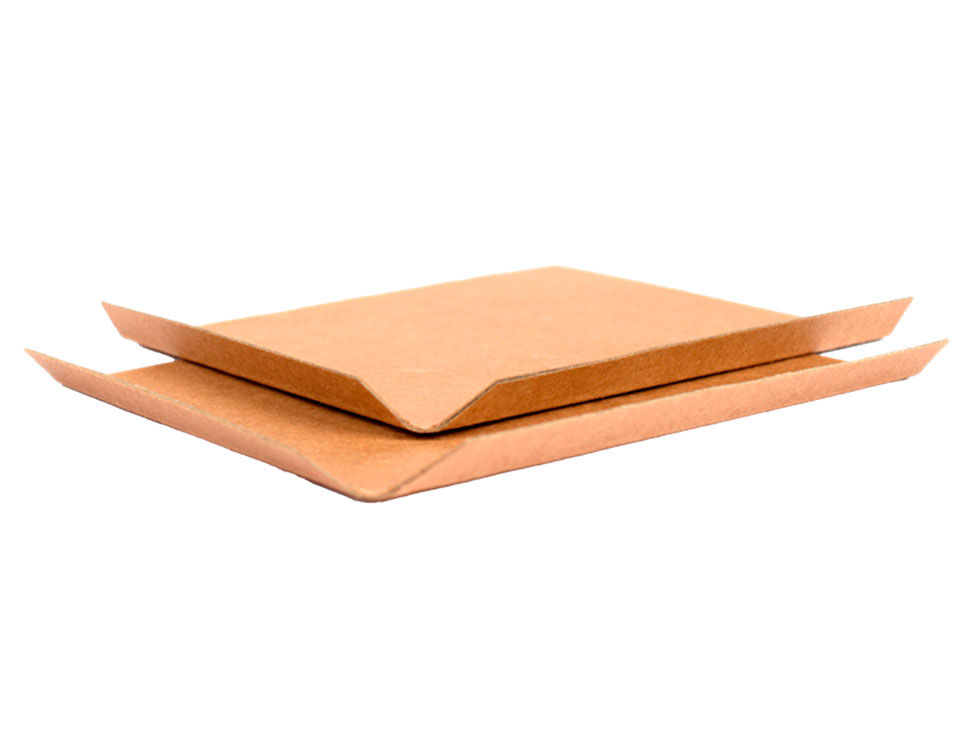 Tautec Slip Sheets is a simple solution to reduce costs associated with shipping and storing goods.