Tautec Smart Kit is a flexible and high-strength cargo strapping to replace metal bars and wooden boards to secure goods at the container doors.
These lightweight qualities mean that the cargo strapping is easier to handle and install, enabling users to load more containers in less time.
As well as being safer to use than other methods, Tautec Smart Kit Kit drives significant cost savings in storage and warehousing compared to other methods.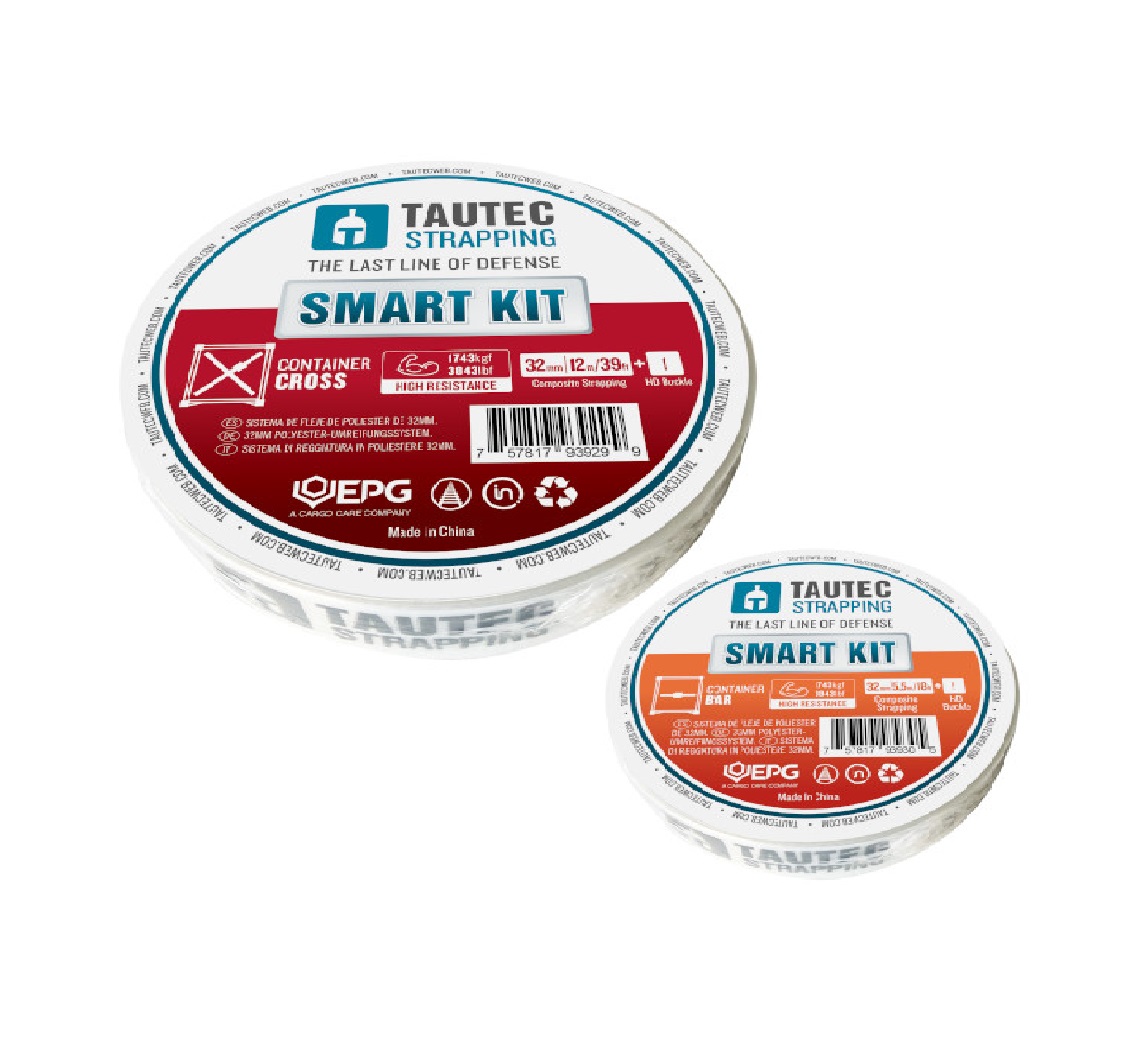 SMART KIT IS THE LAST LINE OF DEFENSE