IMPERMEABLE BY DESIGN
IMPRESSIVE BY NATURE
The walls and floor of containers are a key source of concern when shipping goods. Often it is not possible to find conditions that meet necessary cleanliness standards or condensation can form on the walls leading to cargo damage.
Because of this Vdry Liner has been developed as a comprehensive container lining to ensure goods remain clean and dry from loading until they arrive at their destination.
Unlike other container linings on the market, Vdry Liner combines lightweight and adsorptive materials with a mold-inhibitor to prevent contamination of goods.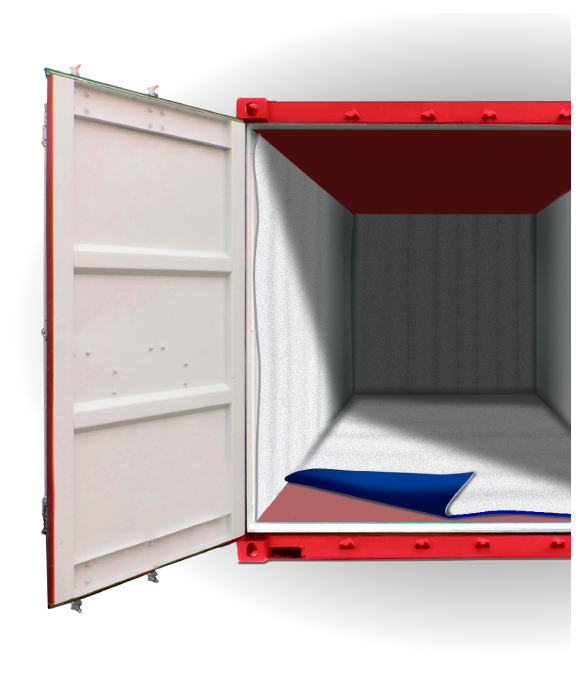 MOLD FREE
Treated with a medical-grade mold inhibitor for clean and contaminant-free conditions.

ADJUSTABLE HEIGHT
Can be used to cover whichever section of walls that you need.

MOISTURE LOCK
Cargo kept dry against condensation on walls by high-grade impermeable film.

FASTER INSTALLATION
Customer-designed adhesive dots mean quick and secure installation.

ECO-FRIENDLY
More environmentally friendly option than paper linings.

EXTRA RESISTENT
Ultra-resistant materials mean Vdry Liner will not rip at any stage or stick to container walls, unlike paper or cardboard.
VDRY LINE IS A MUST-HAVE TO SHIP GOODS IN CLEAN AND CONTAMINANT-FREE CONDITIONS.

ALL MODELS ARE AVAILABLE FOR:

20', 40' AND 40'HC CONTAINERS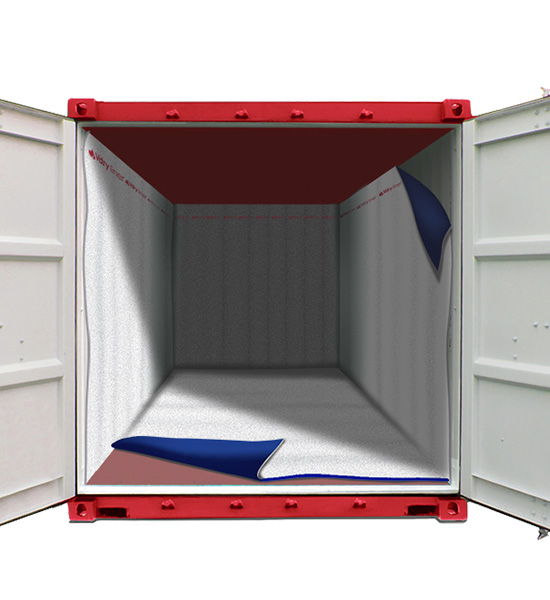 VDRY LINER
Ensures clean, contaminant free
conditions for cargo. Ideal
replacement to paper linings.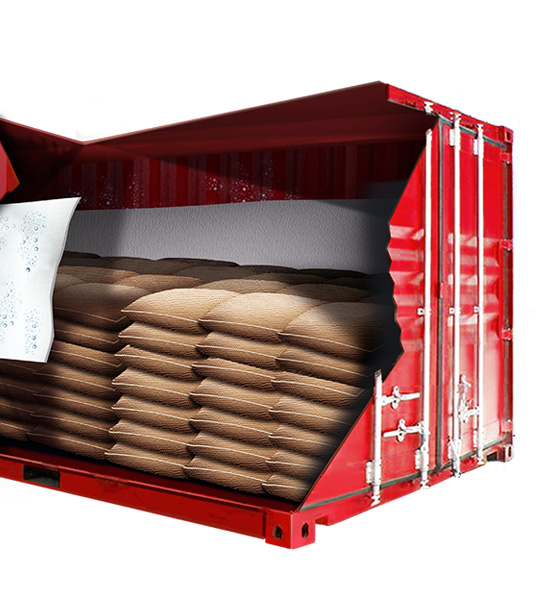 VDRY LINER BAND
Perfect substitute to five-layered
corrugated cardboard. Certification for safe transport of chemical goods