The secret to the Vdry Bag's unrivaled popularity comes from a forensic marriage of key features – maximum absorption in lightweight and leakproof packages.
This combination of qualities means the Vdry Bag is recognized around the world and is the go-to container desiccant for shippers across high-risk industries.
The benefits are clear: container desiccant protection and peace of mind for you and your shipments.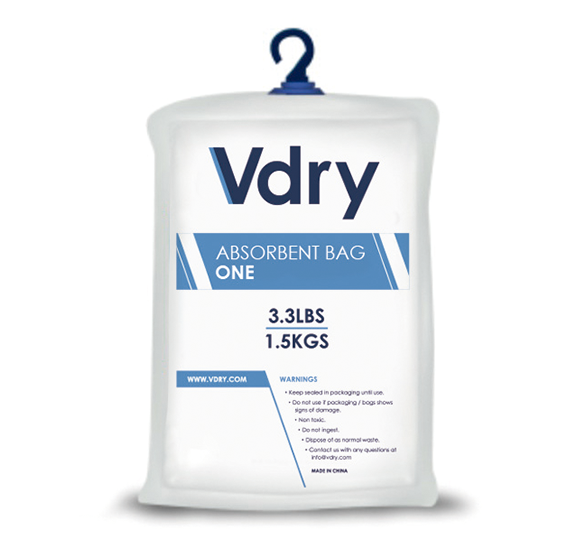 ZERO LEAKING
High-grade materials and ultrasonic sealing means that absorbed moisture is not released.

PEERLESS ABSORPTION
We are constantly improving our gel recipes to increase the capacity of the Vdry Bag.

Breathable Membrane
Micro-porous membranes allow greater quantities of humid air to be absorbed.

ECO-FRIENDLY
Non-toxic and can be disposed of as normal waste.

QUICK INSTALLATION
New hook design means that Vdry Bag can be hung in the container in seconds.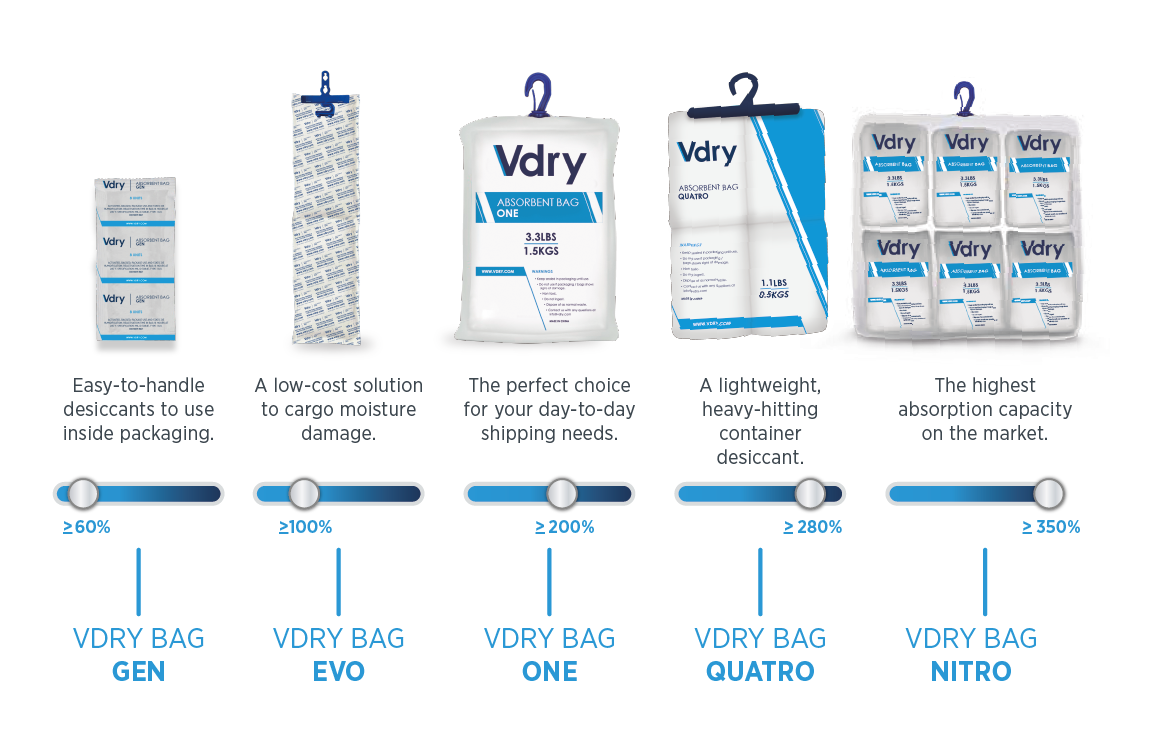 Certification for safe transport of chemical goods